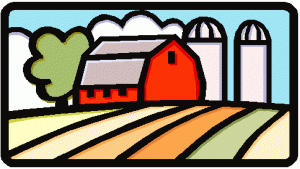 "…he said that everything you need for your success is already here: seed, soil, sunshine and rain" – Jim Rohn
It really is that simple, isn't it?  You need seed, (or clones), as a start.  Without those you have no plants.  You need soil, (or growing medium), to give your plants a place to root.  You need sunshine, (or grow lights), to give your plants the photosynthesis they need to grow.  You need rain, (or water with nutrients), to give your plants the nourishment they need to flourish.
Those are, essentially, the basics of life and produce.  This Web site is dedicated to the farmer in all of us.  We live in a store-bought world but many are looking for a better, more sustainable way to feed ourselves and our families.  There is no more basic need in life than food.  You can grow your own food, even in limited space, with hydroponic gardening.
Here is your needs list for hydroponic gardening:
Seed
Soil
Sunshine
Rain
There are a lot of ways to get the results you want.
You can grow plants from seed by starting through a process called germination.  You can also acquire clones that are cuttings from plants that have not yet flowered.  These clones from a  "mother" will give you a more predictable yield and reduce your grow cycle since you don't have to wait for seed.  Your soil will be primarily inert that has no nutrients.  Nutrients will be added to water that is usually recycled for a period of time and then replaced at usually weekly intervals during your grow cycle.  Sunshine can be attained with…well…sunlight.  Alternately, grow lights will give you a more predictable yield and is more easily controlled.  You'll also be able to grow year round with artificial lighting.
The seed, soil, sunshine, and rain are the 101 of hydroponics…but there's so much more to the details.  See you inside.
Happy Gardening!
Gary